The Horsley Witten Group, Inc. (HW) brings decades of experience and qualifications in land use planning, infrastructure planning, economic development, housing production, open space preservation, community design, natural resource protection, smart growth, low impact development, and smart energy.  HW is a recognized leader in the planning field and has established long-term relationships with the United States Environmental Protection Agency (US EPA) and the American Planning Association (APA) as well as numerous state and local governments to whom we provide expert advice and consultation. 
Since our inception in 1988, HW has worked closely with municipal officials across the Commonwealth to develop a wide variety of planning tools.  Our Massachusetts-based clientele has included hundreds of public entities.  Some of our recent clients include the Executive Office of Energy and Environmental Affairs (EEA) for the development of a Smart Growth/Smart Energy Toolkit as well as numerous municipalities across the Commonwealth, for whom we performed various planning and zoning projects.  HW was also one of the lead consultants for providing technical assistance in the form of planning, zoning and public education for over 25 Massachusetts municipalities in 2008 – 2010, associated with the Massachusetts Green Communities Initiative.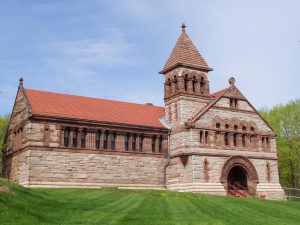 HW is nationally recognized for its public engagement and facilitation expertise.  As contractors to EPA, HW staff members facilitate hundreds of workshops per year for a variety of audiences, including local government staff, state and federal decision-makers, water and wastewater utility personnel, general contractors, and the general public.  Several of our staff members are certified Charrette Managers by the National Charrette Institute (NCI).